Local
Pine Mountain General Store open, but still a work in progress
Anyone traveling on Devil Track Road in Grand Marais in the past month or so may have been intrigued by a sign hanging on the former Devil Track General Store building declaring "Pine Mountain General Store – Coming Soon." Well, the day has arrived. On Friday, April 1, the doors opened to a new general store in the Devil's Track neighborhood.
Pine Mountain General Store is a joint venture of Jeremy and Bryn Thompson and Justin and Melissa Thompson. Jeremy and Justin are brothers, and the nephews of Richard Thompson, who along with Marc Johnson, built the building in the 1990s and operated Lake Wind General Store for many years.
WTIP reached out to the new owners and caught up with Jeremy Thompson to learn more about the plans for the store—and the busy people running it.
All four of the business owners have other jobs—Jeremy works for a large electric/gas utility in the Twin Cities. Bryn is a nurse at an oncology clinic. Justin works for the Cook County Highway Department and Melissa works at Grand Marais Family Dentistry.
All of them will keep their other jobs for the time being. Jeremy was the appointed spokesperson for the WTIP interview and he said he does much of the administrative work involved in a store. Justin will be more hands-on in operations at the store. And the social media presence has been handled primarily by Melissa.
It's been a team effort and Jeremy tells WTIP that the store is still a work in progress. When the store opened its doors on April 1, the liquor store section was up and running. Construction on the rest of the building is still taking place and planning is underway regarding what sort of products the store will carry. Jeremy said the offerings will include convenience items—milk, bread, hotdogs, etc.
Asked if they would like community feedback on what sort of things to stock in the store, he said absolutely and encouraged community members to stop by let them know what they would like to see.
For now, Pine Mountain General Store is open Friday, Saturday and Sunday from 11 a.m. to 8 p.m.
Jeremy said they will continue to expand and thanked the community for its support to date and said, "Ideally, at some point, we would like to be the local general store again, like it was 15 – 20 years ago."
For now, he said, "Come in and see us!"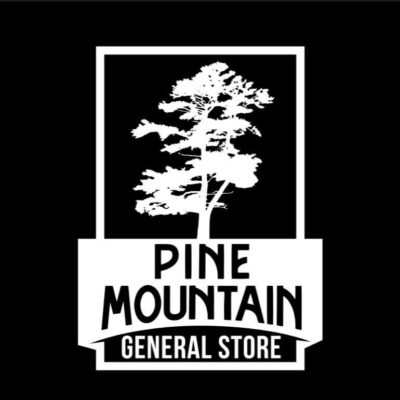 WTIP likes to share news of local businesses — new businesses, new owners, milestone achievements. If you know of North Shore business owners who should be featured, give us a call at 218-387-1070 or email: Rhonda@wtip.org. WTIP would love to tell their story!